The Shepherd's Center of St. Andrews is an all-volunteer, interfaith learning program for active independent adults ages 50 and above. We are a nonprofit and an affiliate of the national Shepherd's Centers of America, and, following their example, we provide exciting opportunities for older adults to take on new challenges, learn new skills, make new friends, and serve others.
We offer a variety of academic, light-hearted, and activity courses, both onsite and online, all taught by volunteers, retired and non-retired, from colleges and the local community. Relationships, both within and beyond our Center, are important to us, and we strive to foster community connections through casual gatherings, social events, and outreach opportunities.
Our goal is to support seniors coming together in celebration of vibrant and active life. Our programs, onsite and online,
Engage
Enlighten
Energize, and
Entertain
We offer three eight-week sessions under the rubric "Adventures in Learning." During each session we meet both onsite and online for a variety of courses and activities. We also gather onsite for lunches featuring local speakers and entertainers. (Stay tuned.)
About our courses, we like to say that we offer the best parts of college: great lectures and good discussions about interesting topics–with no homework and no tests. We also offer opportunities, via our sessional service project, to give back to the community, and opportunities to stay socially connected through Center field trips and special events.
2023 Session Dates:
Winter: Jan. 31- March 23
Spring: April 18 - June 8
Fall: Sept 19 - November 9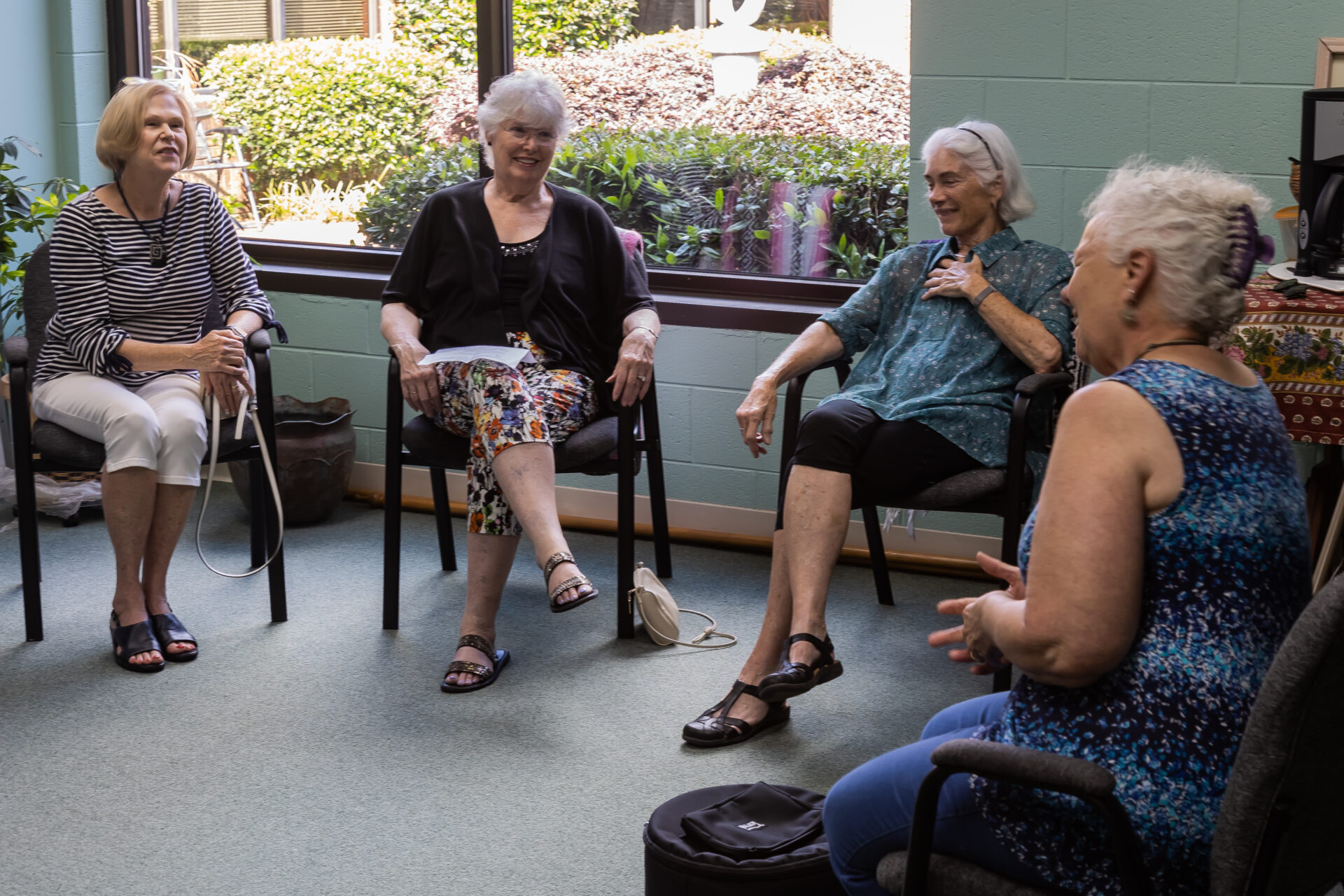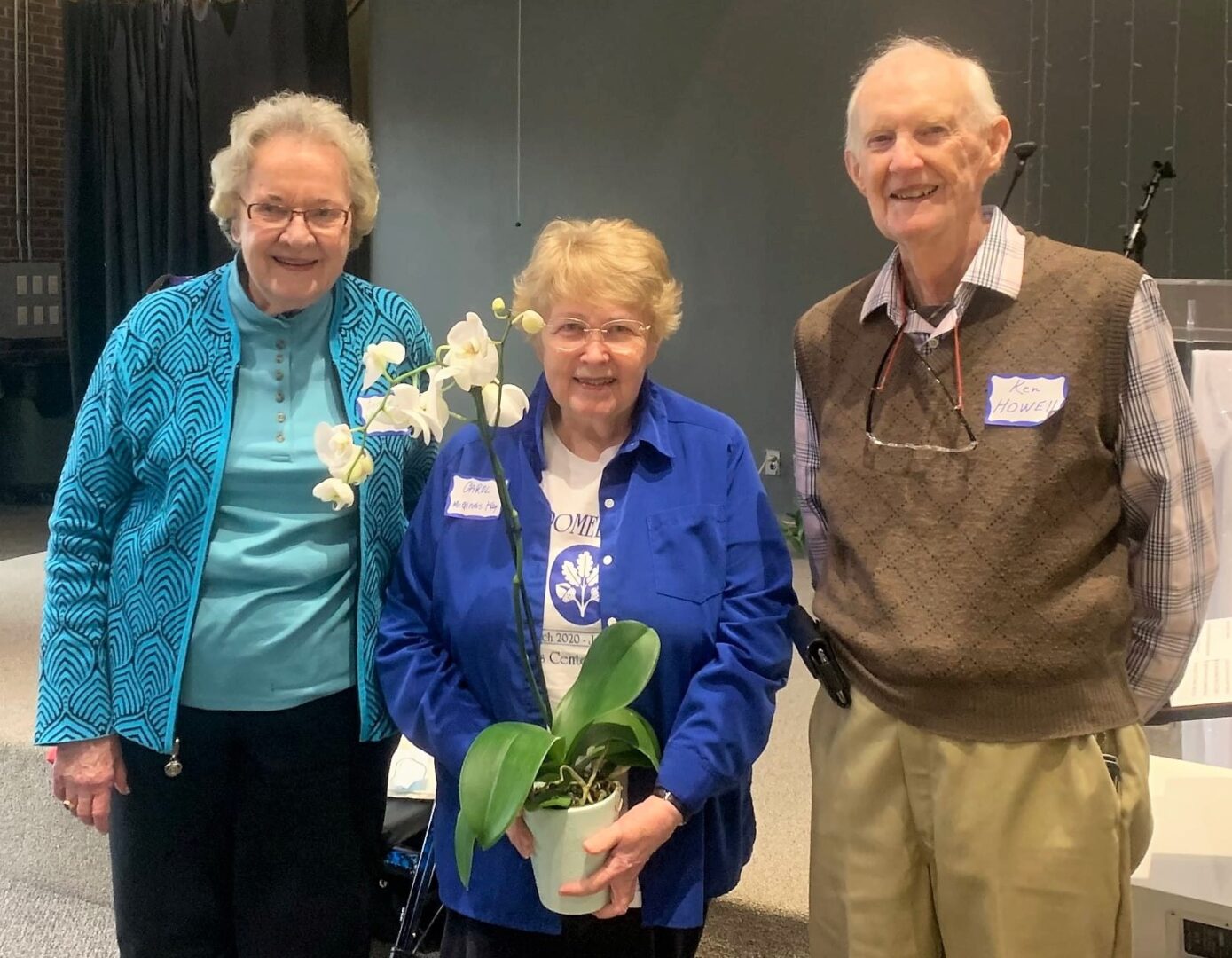 Honored with National Volunteer Leadership Award
Members were delighted, but not surprised, when the Shepherd's Centers of America (SCA) announced that our own Dr. Carol McGinnis Kay was the recipient of the 2021 Donald Owen Smith National Volunteer Leadership Award. Carol has served continuously with the Shepherd's Center of St. Andrews for 18 years in a variety of roles: teacher, officer, course planner, brochure editor, and, in general, doer of whatever needed to be done.
In presenting the award, Sarah Cheney, Executive Director of SCA, said, "Volunteers are the backbone of Shepherd's Centers.... Carol McGinnis Kay embodies the passion, commitment, and joyful caring" at the heart of Shepherd's Centers across the country.
We are grateful to our sponsors for their generous support.
---
And special thanks to our other community supporters.
Walmart
Central Carolina Community Foundation
Dominion Energy (Midlands Gives)
BlueCross BlueShield of SC (Midlands Gives)